DISCOVER THE PRODUCTS IN OUR OFFER
POU WATER PURIFIERS
Dispensers connected directly to the water supply network, which guarantee unlimited access to spring water – hot, cold and at room temperature. Filtering devices can be additionally equipped with water carbonation options.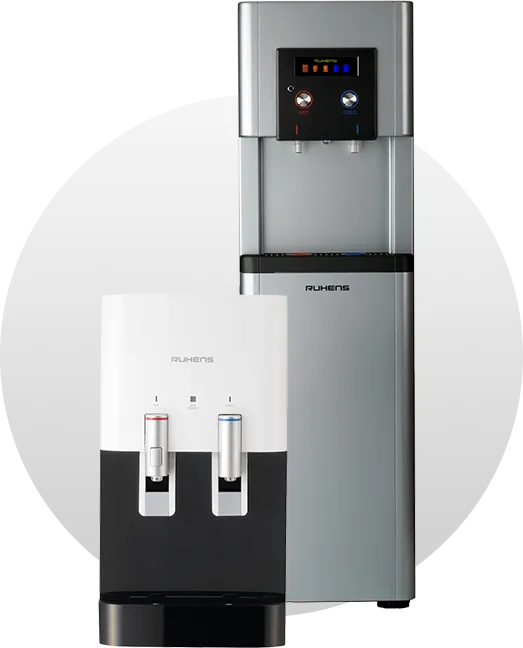 HOD BOTTLE WATER COOLERS
The five-gallon water dispensers we offer are high-quality products that facilitate access to drinking water in an easy and hygienic way. The devices serve hot, cold and room temperature water.